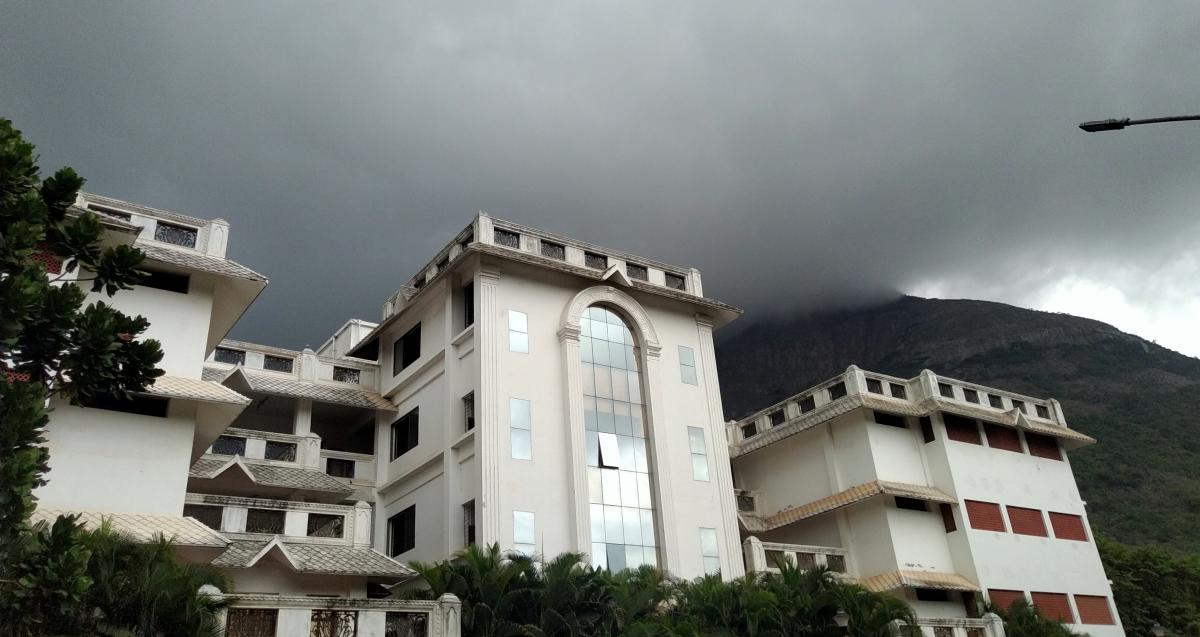 Vision:
To be acclaimed internationally for excellence in teaching and research in Computer Science & Engineering, and in fostering a culture of creativity and innovation to responsibly harness state-of-the-art technologies for societal needs.
Mission:
To assist students in developing a strong foundation in Computer Science and Engineering by providing analytical, computational thinking and problem solving skills.
To inculcate entrepreneurial skills to develop solutions and products for interdisciplinary problems by cultivating curiosity, team spirit and spirit of innovation.
To provide opportunities for students to acquire knowledge of state-of-the-art in Computer Science and Engineering through industry internships, collaborative projects, and global exchange programmes with Institutions of international repute.
To develop life-long learning, ethics, moral values and spirit of service so as to contribute to the society through technology.
To be a premiere research-intensive department by providing a stimulating environment for knowledge discovery and creation.
The Department of Computer Science and Engineering was established on 7th October 1996 with seven faculty members . In nearly two decades, it has grown into one of the major departments in the Amrita Vishwa Vidyapeetham, with a dedicated team of 70+ experienced and qualified faculty members demonstrating excellence in teaching and research. Currently the department offers Bachelor of Technology (B. Tech.) in Computer Science and Engineering,  Master of Technology (M. Tech.) in Computer Science and Engineering, Artificial Intelligence and Data science. The department also offers Ph.D. programmes in thrust areas. The department has attracted the best engineering aspirants and research scholars across the country.
As the nature of Computer Science and Engineering has a never-ending cycle of innovation rooted in it, our focus is on increasing the standard of the teaching and learning to gain international importance in research and academics. Looking at the global perspective the department has identified a few thrust areas for research and development: Computational Intelligence and Information Systems, Artificial Intelligence, Data Science, Networks and Internet of Things (IoT).
The department has set up a research hub with state-of-the-art facilities at Amrita Multi Dimensional Data Analytics Lab, Amrita Cognizant Innovation Lab, Signal Processing and Mobile Applications Lab, Networks and Internet of Things (IoT) Lab and Computational thinking for Research and Education (CORE) Lab, Smart space lab.  Cisco India Pvt Ltd  has sponsored ThingQbator, a lab where focused research in IoT takes place. Only five Universities in India have this facility.
This has enabled a large number of faculty getting involved in research and producing high quality solutions.