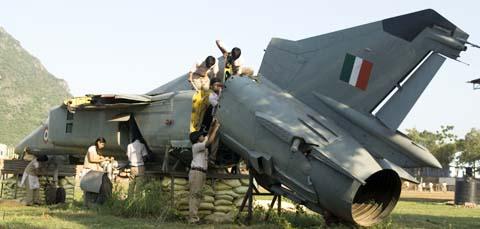 The Department of Aerospace Engineering (AE) started in the year of 2007, in order to meet the needs and the trends of the current requirements in the aerospace industries. Presently, the Department offers B.Tech. programme in Aerospace Engineering.
The prescribed courses of study and syllabi, cover areas like, design, structures, propulsion, aerodynamics and systems. The department is headed by an eminent professor, Dr. J. Chandrasekhar, having more than 35 years of experience in the department of Aerospace engineering at IIT-Bombay.
The onerous task of setting up state-of-the-art laboratories in various fields of study, has become doubly challenging for the Department, which is in its early stages of inception. But, based on its vast research and teaching experience (from reputed institutions in India and abroad), the faculty of the department, has taken up the challenge.
The laboratories and workshops, detailed in the curriculum, have been framed to take up the challenges in Industry and focus themselves on research and development.
The recent purchase of a MiG-23 aircraft from the Indian Air Force is also intended for providing students a greater insight into flight mechanisms. This department also setting up a low speed (up to 50m/s) wind tunnel (2' x 2' - test section) for aerodynamic studies.
A highly sophisticated CAD/CAM Centre has been set up in the School of Engineering to encourage students interested in developing their software and programming skills. The student has access to the latest versions of many analysis and design packages.
Tie-ups with the pioneering institutions like National Aerospace Laboratories (NAL), Indian Space Research Organizations (ISRO) etc., have served as eye-openers on the complexities of real life problems, both for the students and faculty members.