All new announcements regarding O365 shall be posted on this page.
Click to view :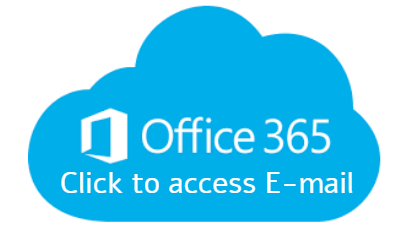 Namah Shivaya,
This is with regard to the migration of our mail server to O365 cloud service.  We had some issues with the licenses issued to us by Microsoft.  They have resolved the issue for us and we are now ready to migrate our mail service to O365.
Please go through the migration schedule and also how does this affect your email services and what steps you need to do to retain your existing emails and your folders.
21st Jan : We will be configuring our servers to start routing the emails to O365.  The configuration will take almost 24 hours to propagate across the internet.  However, some of your new emails will start landing in your O365 Outlook on 21st itself.
23rd Jan : By this date, the configurations will be completed and all new emails will start reaching your O365 account.
How to access your mail :
Goto http://office.com 
Use your O365 username (email ID) and password to Sign in
Click on "Outlook" to access the email system
Alternately, you may also goto http://outlook.office.com
What you need to do to get your old emails to the O365 portal :
It is recommended that you delete all 

unwanted 

emails and folders from your existing mailbox.  The existing mail server will continue to be available for the next few weeks for completing this copy.
From a browser, goto http://imapsync.cb.amrita.edu (

Will be active from 11:00 AM 21st Jan, 2019

)
Enter your Amrita email ID and password in the "Source Details" 
Enter your O365 password in the "Destination Details"
Click on "Sync"
This will start the process of syncing your existing emails to O365.  You can close the browser if you wish to.  The process will continue in the background.  You may check whether all your emails and folders have been synced after a few hours.  If you find any new emails in the existing server have not synced, you can run the sync again and the mails would be synced.
The "Sent" folder in the existing server will be copied to a new "Sent" folder in O365.  However, all your new outgoing emails from O365 will be stored in the "Sent Items" folder in O365.
If you have any questions regarding the migration or copy process, please feel free to contact the ICTS team.
You can also configure your email on your personal laptops, tablets, mobile phones, etc.  Please visit the following links for configuration :

Namah Shivaya, 
We hope that you have already logged in to your O365 account and have accessed the Outlook portal.
Some essential announcements :
-  Your username and password was mailed to your email ID on 4th January.  Please check that mail in the old email server.  This can be accessed at http://mail.amrita.edu.
-  If you have deleted the email with your username and password, please call +91-422-2685000 Extn. 5334 and leave your username with Ms. Hema.  Your password will be reset within 3 hours of your call.
-  All new emails to you will only come to O365.  However, for the next few days, keep checking the old server also.  This is because, some users may be sending you emails from the old server.
Some tips on O365 :
-  You might find a "Focused" and "Other" mailboxes in your Inbox.  To avoid this "Focused" mailbox, you may do the following :  Click on settings 

on the top menu -> Click on "Mail" (See below 'Your App Setting') -> On the left hand menu, go to Mail -> Layout -> Focused Inbox -> Select 'Don't sort messages' and click on "Save".
-  Please keep checking your 'Junk Email' folder to find emails identified as junk by O365.  If there is a 'false positive',  select the particular email and right click on it -> Select 'Mark as not junk' from the menu -> Click on "Report" to complete the process.

How to import your external contacts to O365 :
All Amrita User IDs are synced on O365.  However, you may have external email IDs that you may have collected in your Zimbra account.  Following are the steps to get the contacts in Zimbra to be added to your O365 account.
 Login to http://mail.amrita.edu (The old mail server)
Click on "Preferences" on the top menu
From the menu on the left hand side, click on "Import/Export"
In the "Export" section, select "Contacts"
Select "Outlook 2013 Contacts" format
Click on "Source" and select the appropriate Contact List
You may download both the lists - "Contact" and "Emailed Contacts" (Two files)
Click on "Export" button.
Logout of mail server
After the above process, you will have two .csv files downloaded.  These files have to be uploaded to O365.  To do this, do the following steps with each of the files.
Login to O365 at http://office.com
Click on settings  on the top menu
Click on "People" (See below 'Your App Setting')
On the left hand menu, click on "Import Contacts"
Click on "Outlook 2010, 2013 and 2016"
Click on "Browse" to select the .csv file you have downloaded from Zimbra
Click on "Upload" to upload the contact to O365

How to handle Junk Email is O365 :
Junk emails identified by O365 are moved to a folder called "Junk Email".  Junk Email digest will not be sent to users in O365.  Hence, please keep checking the "Junk Email" folder for "False Positives".  A "False Positive" is a legitimate mail that has been identified as Spam by O365 and placed into your "Junk Email" folder.
If you find a 'False Positve' in your 'Junk Email' folder, right click on that email and select 'Mark as not junk'.  After you click on 'Mark as not junk' select 'Report' in the next screen.  This will help O365 to handle future emails appropriately.
If you find a Spam in your Inbox, please right click on the email and 'Mark as junk' followed by 'Report'.
Disclaimer : The information transmitted in this email, including attachments, is intended only for the person(s) or entity to which it is addressed and may contain confidential and/or privileged material. Any review, retransmission, dissemination or other use of, or taking of any action in reliance upon this information by persons or entities other than the intended recipient is prohibited. Any views expressed in any message are those of the individual sender and may not necessarily reflect the views of Amrita Vishwa Vidyapeetham. If you received this in error, please contact the sender and destroy any copies of this information.

How to add email signature:
Step 1: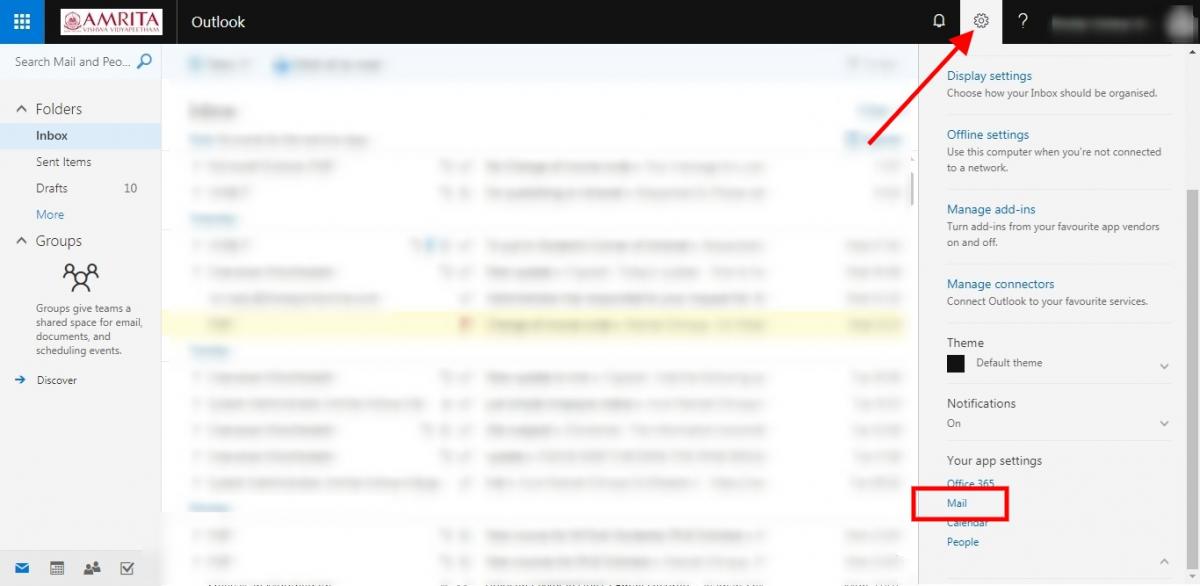 Step 2: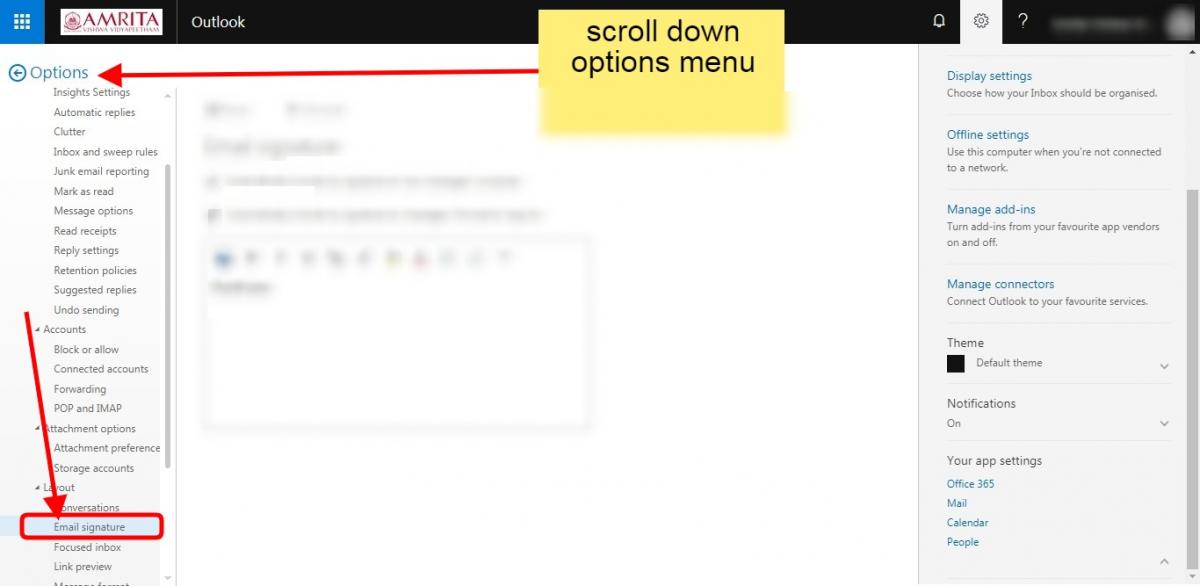 Step 3: