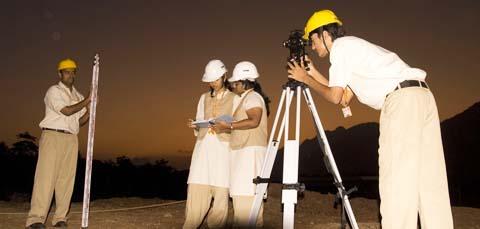 Welcome to the Department of Civil Engineering at the Amrita Vishwa Vidyapeetham. The undergraduate programme in Civil Engineering, has been offered at the Coimbatore campus of the Amrita Vishwa Vidyapeetham since 2008. The academic activities of the Department lays emphasis on deep understanding of fundamental concepts, development of creative ability to handle the challenges of Civil Engineering, and the analytical ability to solve problems which are interdisciplinary in nature.
The faculty includes doctorates and postgraduates in Civil Engineering from prestigious Institutions like IITs., IISc and NITs. The research programmes in the department focuses on areas like development of new building materials, concrete admixtures, high performance concrete, wastewater treatment and soft computing in Civil Engineering. The Faculty members encourage the students to get involved in the research activities of the department and thereby provide the best possible introduction to hands-on, practical engineering problems.
The department has state-of-the-art laboratories in the areas of Survey & Geoinformatics, Construction Engineering & Material Evaluation, Geo-technical & Transportation Engineering and Environmental & Water Resources Engineering.