The Department of Students' Affairs guides and monitors the campus activities of the students, day scholars as well as the hostellers, helping them to participate in the extracurricular and nonacademic activities, shaping them to compete in state and national level sports and cultural competitions bringing laurels to the University.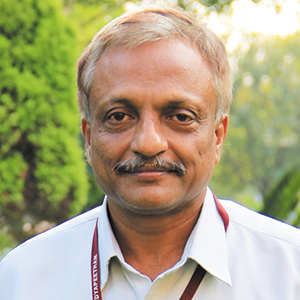 Dr.(Col.) PN Kumar [Head, Students Affairs]
---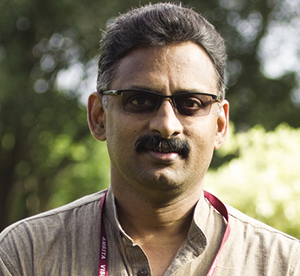 Dr.K. Shailendhra  [Professor of Students Welfare]
The department coordinates and supports the students to hold campus festivals like Gokulashtami, Amritotsavam, Guru Poornima etc which are unique to Amrita. It  coordinates student-managed Associations and Clubs like Arya, the Cultural Club; Shristi, the Literary Club; Astha, the Science Club; Vision, the Eye Donation Motivation Club; Astra, the Astronomy Club; Vajra, the Yoga Club; Amrita Prakriti Samrakshna Samiti, the Nature Club; Sahaya, the club focusing on social outreach programs; APC, the Amrita Photography Club; Amrita Talkies, the Film Club;  Kalakriti, the Fine Arts Club;  Natyasudha, the Dance Club and Ragasudha, the Music Club. It holds, early in the academic year, a Talent Search program which provides an opportunity to the freshmen to showcase their talents in fine arts, theatre, dance, music etc...
The department has a Student Counselor and a Professional Counselor and it helps solve the personal problems of the needy students. Through the system of Class Counsellors, it establishes a personal rapport with the individual students. It establishes cordial relations with parents / guardians by meeting them on a regular basis.
The department is also responsible for maintaining campus discipline and sustaining and promoting the cherished Amrita values and traditions. The department involves itself in maintaining a ragging-free and disciplined campus that ensures and sustains an academically friendly, quiet and career-driven atmosphere where achievers thrive towards excellence.
It has a grievance cell that addresses the day to day issues of the students. It also acts as a Help Desk to assist the students and parents to resolve the academic and nonacademic problems of the students by liaising with other departments.