1)  Go to the STUDENTserver website: www.bentley.com/studentserver
2)  You will be prompted to register as follows:
3)  E-mail (enter your correct email): A code will be forwarded to your email to complete the registration. Please ensure your email is entered correctly.
4) Be Communities Sign In Name: Be Communities website is the destination for the world's infrastructure community members to connect, communicate, share, and learn from each other through forums, a wiki, blogs, and resource libraries. http://communities.bentley.com/ Whether you have previously registered in Be Communities or not, please enter a new Sign In Name of your choice (eg. JohnDoe). Your Be Communities Sign In Name will be automatically created for you.
5) First Name and Last Name: Entering your real name (instead of a nickname) will help you because your Transcript (which lists all courses completed by you) will display your name that you enter here. This Transcript will be available to you to augment your job applications even after you graduate and enter the workforce.
6) Password: Enter your selected password
7) Time zone: Select your time zone
8) Click "Join Now".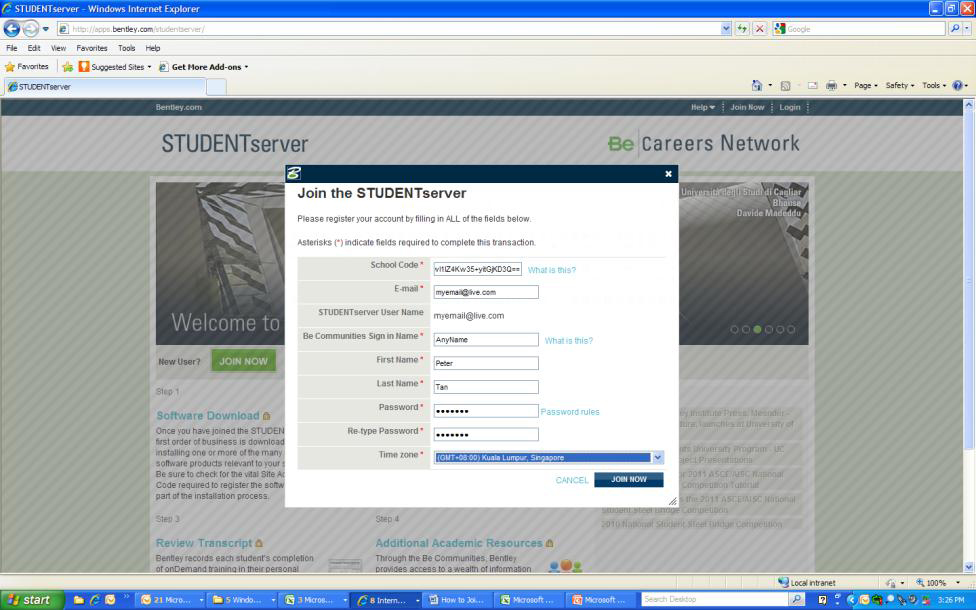 Contact Person
Dr.K.M.Mini,
Professor,
Department of Civil Engineering
Amrita School of Engineering
Amrita Vishwa Vidyapeetham,Coimbatore 641 112
Tamil Nadu,India
Ph:-91- 422 - 2685000 (EXT:5581),09486901764(Mobile)
Fax:-91-422-2656274